Welcome to the Canadian Tradesmen Franchise! Experts in home and business renovations. We provide licensed general contractors and top notch skilled tradesmen throughout Canada, doing the work for us at $100 per man hour labour costs, we give free written estimates, have building inspections, follow building codes, do A-1 workmanship, use top quality materials, give a 10-year guarantee and a tax-deductible receipt for services that have been rendered. What the Canadian Tradesmen Franchise has to offer its franchisees for a $20 per man hour labour costs royalty with no franchise fees whatsoever, are of the following: Unlimited work order forms, business cards, on going training, $80 per man hour labour costs profit, lead generation, referrals of clients, advertising and marketing support. The franchisee is responsible for the Architects Association approvals, builders permits, building inspections and materials. The Canadian Tradesmen Franchise are hiring licensed general contractors and top notch skilled tradesmen in all trades throughout Canada to work for us. Kindly email us your name, resume and qualifications, so we can set you up in business right away and start making really big money right away. We will only resond to emails that say Attn Canadian Tradesmen in the subject line, in order to avoid spam. We prefer that you email us only, as the phone line is usually always busy. Our email address, business address and phone number are at the very bottom of the web page. Kindly submit your website to the search engines for free and kindly make sure you install meta tags and search engine banner ads in your website before submitting to the search engines. No autoresonders, as the search engines consider this spamming. Submission Monster, Free Search Engine Submission and Marketing Services
AD VIRALIZER FOR TONS OF FREE TRAFFIC!
Shop Bedrosians Tile
BANNER SURFERS!

TEHITZ FREE TRAFFIC EXCHANGE!
10 BUCK BLAST YOUR ADS FOR FREE!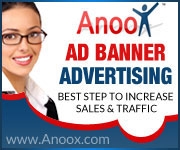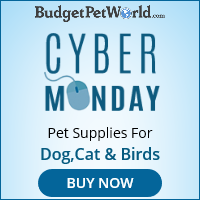 Add Linkz Free
Kindly visit our partner website Honest Business People, Top Consumer Advocates, Consultants and Lawyers, where you can learn how to make big money filing winning lawsuits against scam-artist companies, get free hydro power, hosting, more free advertising from auto surf traffic exchanges, get free email, shop online and do some gambling as well. EasyHits4U.com - Your Free Traffic Exchange - 1:1 Exchange Ratio, Business social network. FREE Advertiing

RELMAX TOP FREE DIRECTORY!

Submit Express
Search Engine Placement
Search Engine Submission - AddMe

KINDLY TALK TO SHELDON BOKSER AT TRIPLAST MFG OF CUSTOM COUNTERTOPS! KINDLY TALK TO STEVE SHANE OF STEVE'S TIRE AT 905-660-3131, LOCATED AT 1950 HWY 7 WEST IN VAUGHAN ONTARIO!

For a free consultation kindly call or email Canadian Tradesmen Franchise!

Office Phone Number (416) 444-3640 EST

87 Truman Road

Canada

M2L2L7

honestbusinesspeople@mail.com

YOUR BUSINESS IS GREATLY APPRECIATED!